STEP 1: Once you have all your shopping placed in your cart, go to "Basket". (Before this, please remember to login to your web trade account)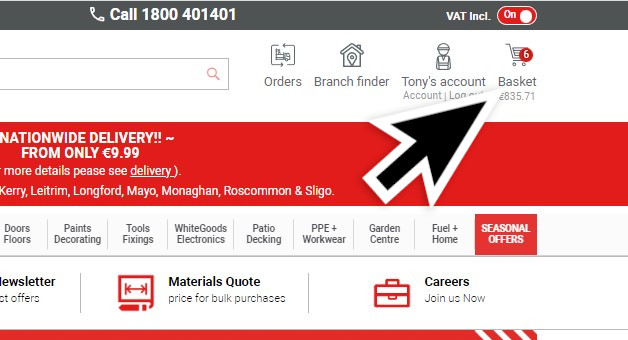 STEP 2: After reviewing your order, click "Proceed"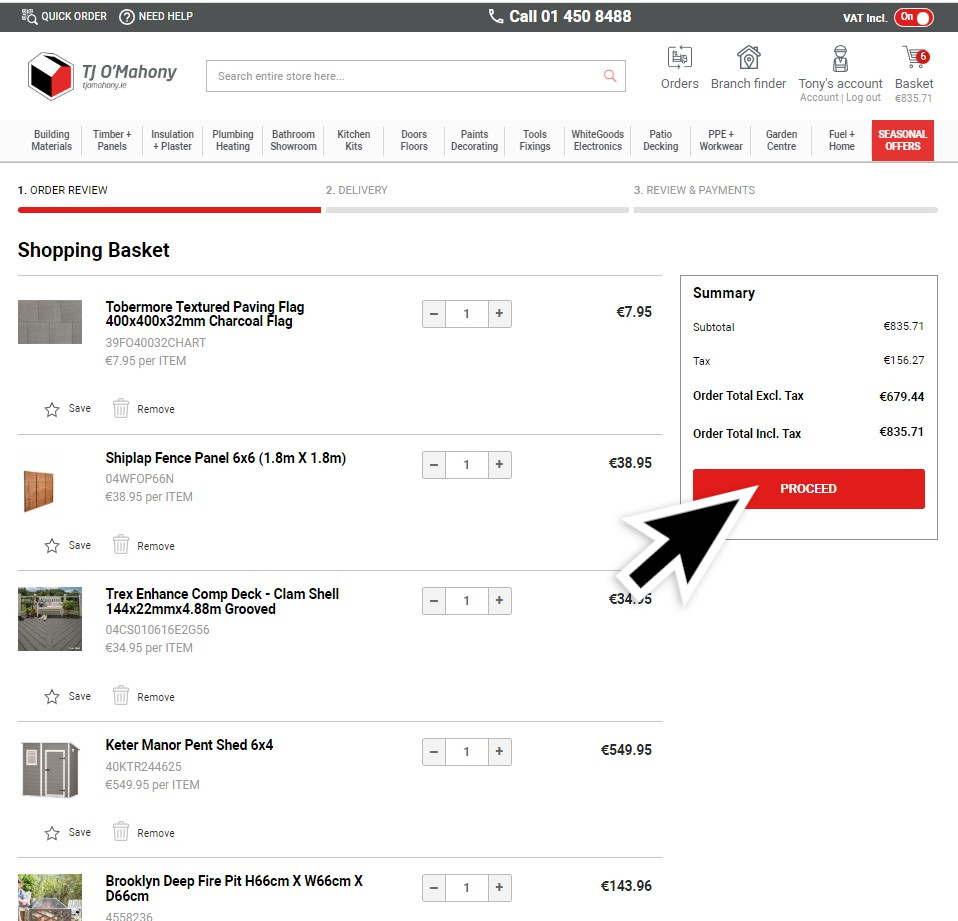 STEP 3: You will be bring to this "Shipping page". Select "Click and Collect"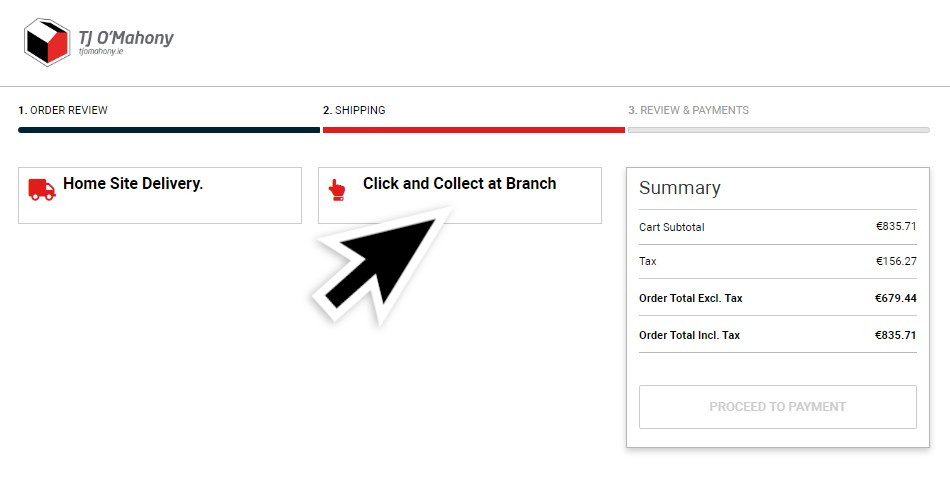 STEP 4: Once Click & Collect is selected, it will show you all of our available branch.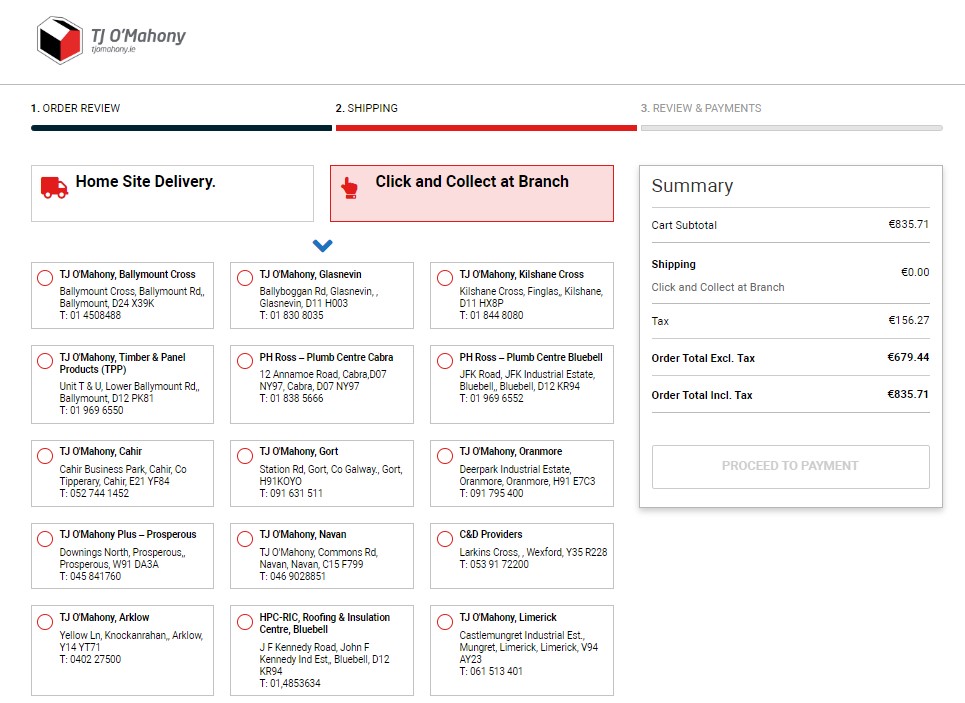 STEP 5: Choose your preferred branch and Proceed to Payment.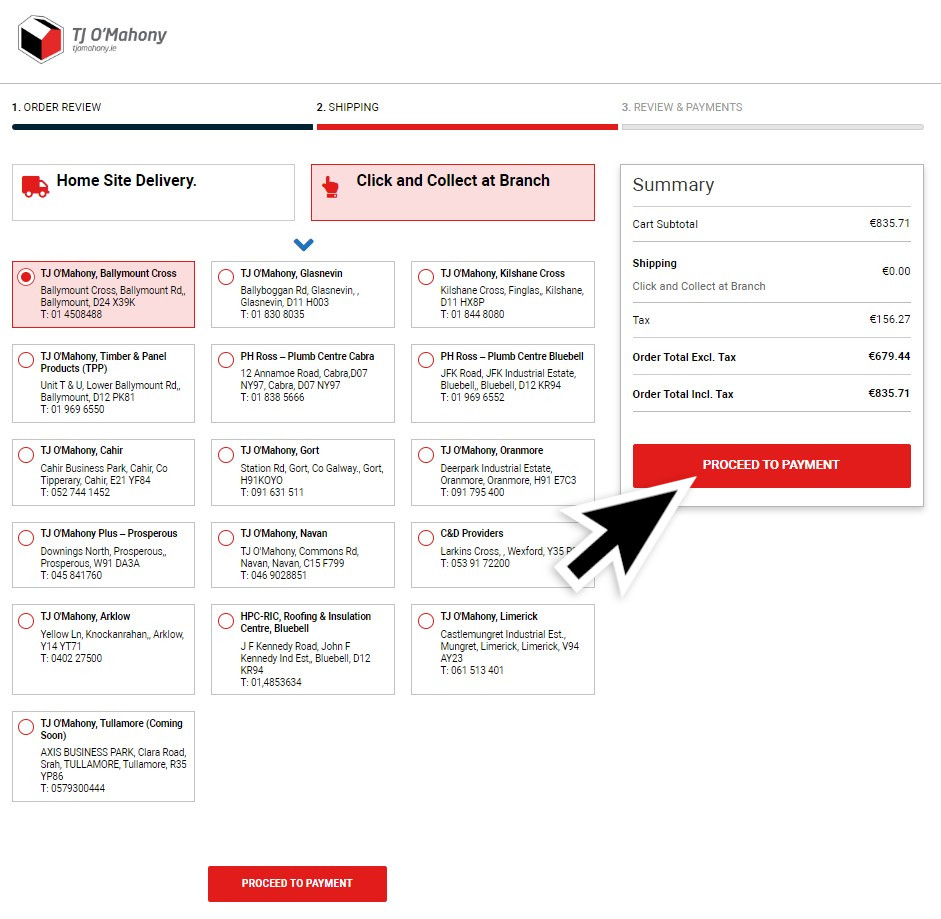 STEP 6: Select a "Payment Method" & "Pay and Compete Order".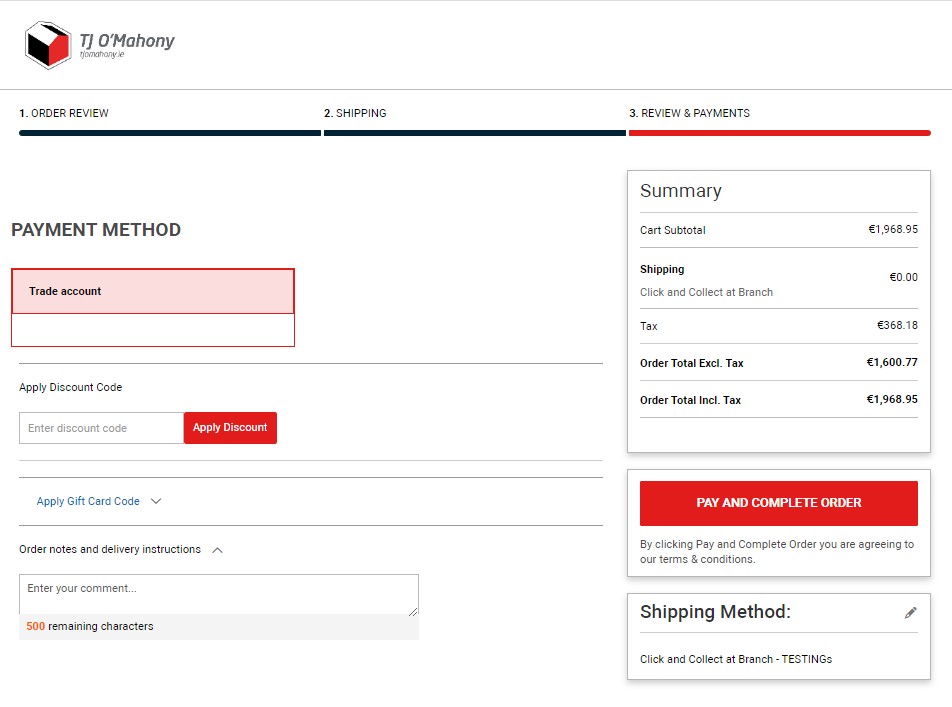 STEP 7: Once your order is placed, you will receive an automatic e-mail Order Confirmation . A member of our team will then be in touch with you to keep you updated with your orders status"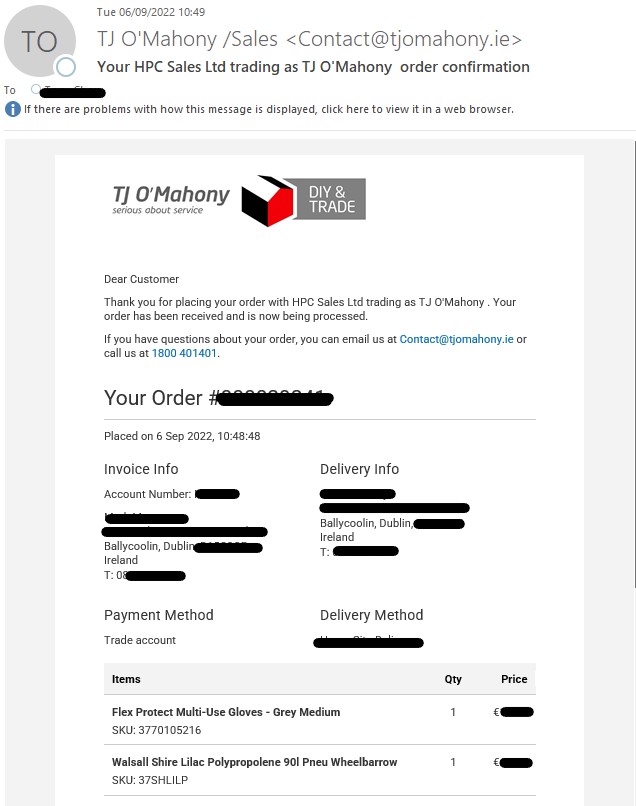 STEP 8: You will receive a "Ready To Collect" email from us once its ready to be collected, please bring this(printed/digital) plus your IDs to your chosen branch for the collection.
* Hours of service may differ between each branches therefore please visit our branch page for its individual service hours.
* Please bring a form of ID (e.g. driving licence, passport etc.)
* Please collect your order within 2 business days from the sent date of the "Ready to Collect" email.